33rd Annual Ojai Wine Festival: June 9th, 2019 from 12-4pm, Lake Casitas Recreation Area
Wineries
Wine connoisseurs can delight in 60 award-winning wineries with more than 250 selections of wine.
Coming Soon!
VIP Lounge
Limited to 600 people, the VIP Lounge has early 11:30 a.m. entry, exclusive fine wines, craft beers, spirits and hors d'oeuvres.
Coming Soon!
Breweries
Beer lovers can enjoy a selection of 30 Premium Craft Beers and Microbrews.
Coming Soon!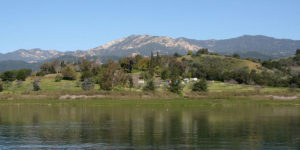 Map & Directions
The event site is located at Lake Casitas Recreation Area's Wadleigh Arm, 11093 Santa Ana Road Ventura, CA 93001.